Sudan and the "relaxation" of U.S. Sanctions
South Sudan gained independence from Sudan (also known as 'North Sudan' and 'Republic of the Sudan') on 9 July 2011 after an agreement in 2005 that ended Africa's longest-running civil war. The independence from North Sudan resulted in South Sudan becoming land-locked and with sanctions being imposed on Sudan, mainly by the U.S.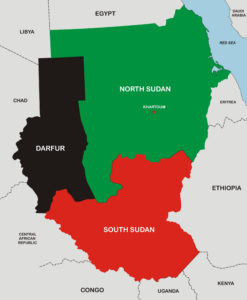 After many years of broad trade and financial sanctions on Sudan, the U.S. has now, on 13 January 2017, issued an Executive Order to lift sanctions against Sudan, which will become effective on 12 July 2017, if Sudan sustains the objectives set out by the previous U.S. Government.  At the same time, and in the meantime, a General License authorising all transactions previously prohibiting U.S. persons from trading with Sudan, as well as prohibiting U.S. banks dealing with transactions connected with Sudan, was issued until the Executive Order becomes effective on 12 July 2017.
However, it must be noted that the general license does not lift the Darfur (see map above) related sanctions nor sanctions relating to those on the Specially Designated Nationals List under the Darfur sanctions.  In addition, although US dollar transactions will be permitted, banks have not confirmed whether they will clear payments during the general license period or whether it will only be permitted at permanent revocation, on 12 July 2017.  It should be noted also that the European Union sanctions still apply as before, although these were never as broad as the U.S. sanctions, which deal mainly with the prohibition of arms.
Lastly, it is noteworthy that Sudan was among six Middle East and East African nations whose citizens were barred from entering the U.S. by President Trump's new 16 March 2017 executive order.
---
Are Exchange Rate Losses Recoverable?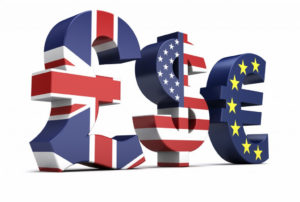 Can foreign companies bringing legal proceedings in England recover exchange rate losses on their legal costs?
The Brexit decision has driven the pound plummeting against other currencies, but 'pound' fees and bills have gone the other way. It is now costing foreign companies more money to meet their bills in England, and it has been argued that such losses should fall within the recoverable costs that the winning party is entitled to recover at the end of proceedings.
There are two contrasting cases on this matter, which we summarise below:
Arnold J. in Elkamet v Saint-Gobain Glass [2016] EWHC 3421 (Pat) held that such losses are recoverable, awarding £20,000 in additional costs to reflect the currency loss caused by the decline in the exchange rate between the Pound and the Euro. However, he outlined that a 'cautious approach' must be considered in the quantification of such matters as the court is not in a position to predict what the exchange rate is going to be at the particular date of payment.
In contrast, Coulson J. in MacInnes v Gross [2017] EWHC 127 (QB) was reluctant to open 'this door' and highlighted that awarding costs is not an order of compensation and not similar to ordering interest on costs. Referring to the Elkamet case, he commented that Arnold J. was dealing with a summary assessment of costs and was therefore dealing with particular figures with evidence before him to support how those figures arose, but Coulson J. refused to follow course since he was being asked to order compensation purely because the defendant had suffer a loss.
Pending an upper court decision on the recoverability of such exchange rate losses, the titled question remains uncertain.
---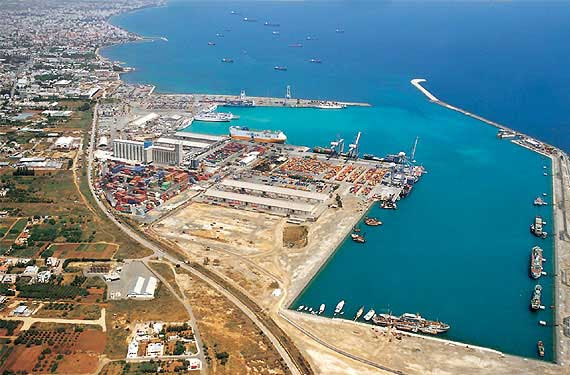 Within Port Limits
Where a vessel must tender Notice of Readiness upon port arrival and within port limits, what is the meaning of "within port limits"?
BackgroundThe test at common law for when a vessel has "arrived" under a port charterparty is that she must be "within" the port and at the immediate and effective disposition of the Charterers.  The vessel's geographical position is of secondary importance: "The Joanna Oldendorff" (Oldendorff (EL) & Co GmbH v Tradax Export SA [1973] Lloyd's rep 285).  Where there is a (national or local) law that defines the limits of the port in question those are the limits that will apply.  Where there is no such law, then a good indication is the area of exercise by the port authority of its powers to regulate the movement and conduct of ships.
"The MV Arundel Castle"
In the recent case of The MV Arundel Castle (NAVAL MAR UK LTD v KALE MADEN HAMMADDELER SANAYI VE TICART [2017] EWHC 116), the fixture recap provided that:
"(Notice of Readiness) to be tendered at both ends even by cable/telex/telefax on vessels arrival at load/disch ports within port limits.   The [notice of readiness] not to be tendered before commencement of laydays."
The loading port – Krishnapatnam – was congested and the vessel was unable to proceed straight to berth, and anchored at a location directed by the port authority.  The owners gave Notice of Readiness, and subsequently a demurrage claim followed.  The case went to arbitration and was then appealed to the Commercial Court.
The Arbitration Decision
In the arbitration of "The MV Arundel Castle", the arbitrators held that since Notice of Readiness was given when the vessel was "outside port limits", as identified by reference to the relevant Admiralty chart, it was invalid and the demurrage claim failed.
Owners argued that "port limits" included any area within which vessels are customarily asked to wait by the port authorities and over which the port authorities exercise authority or control over the movement of shipping.  Alternatively, owners argued, "port limits" include any area where vessels load or discharge cargo including berths, wharfs, anchorages, buoys, offshore facilities as well as places outside the legal, fiscal or administrative area where vessels are ordered to wait for their turn, no matter the distance from that area, citing Laytime Definitions for Charterparties 2013.
There was little relevant material provided by both parties to the arbitrators, in particular in relation to any law, local or national, that defined the port limits at Krishnapatnam.  Neither did the parties address the area of exercise by the port of authority of its powers.  The arbitrators had to rely on the Admiralty chart, which showed that the vessel anchored outside port limits.
The Commercial Court Decision
On appeal to the Commercial Court, it was held that this limited material, taken with the absence of further material, permitted an inference that the vessel was outsideport limits, or at least the owners had not proven that she was otherwise.  This did not mean, that in another case where more complete or additional material was provided, the same conclusion would be reached, even in relation to Port Krishnapatnam.
With regard to owner's alternative argument relating to the Laytime Definitions for Charterparties 2013, it was held that this cannot be taken as a definition of "port limits", save where the parties deliberately choose it as their definition in their contract.
The appeal was dismissed.
---

New Maritime Academy Opens its Doors in Limassol, Cyprus.
The Mediterranean Maritime Academy, an affiliate of the Cosmos Nautical Training Centre in Piraeus, was inaugurated in the presence of Cyprus' Minister of Transport, Communications and Works, Mr. Marios Demetriades on 17th February 2017. The Academy offers courses for seafarers as well as refresher courses.
The Academy's teaching facilities are of high-technology and, include a full mission Bridge and Manoeuvring Simulator as well as Bridge, Engine Room, ECDIS, GMDSS and Cargo Handling simulators all valuable tools in allowing Seafarers to improve their skills and capabilities and to test them in the "real world". The Academy is Accredited by Cyprus Maritime Authority and Certified by Lloyds Register Quality Assurance for ISO 9001:2008.
In addition to the new Mediterranean Maritime Academy the following Training Centres are based in Cyprus:
Bernard Schulte Management (BSM) Maritime Training Centre (Cyprus) – Recognised by the Department of Merchant Shipping in Cyprus and provides various approved STCW courses including Basic Safety, Advanced Fire Fighting, Certificate of Proficiency in Survival Craft & Rescue Boats, Fast Rescue Boats etc.
Odysseus Maritime Training Centre – Provides basic training as well as courses and certification relating to Passenger Vessels. The Training Centre is owned by Celestyal Cruises, a cruise line based in Cyprus.
MCTC MARINE LTD – Provides training and courses for ship's cooks.
University of Nicosia (UoN) – (Maritime Academy Cyprus) – The University does not provide courses or refresher courses to seafarers who are already in possession of certificates and have undergone training. The University solely provides courses for persons seeking to pursue a new career as a seafarer.
---
The new BIMCO SHIPTERM
BIMCO's standard charterparty forms and bills of lading are considered a cornerstone in global shipping and widely used by many shipping interests.  There are also a number of BIMCO stand-alone clauses that are frequently incorporated into contracts, such as inter alia, the BIMCO Standard Dispute Resolution Clause, the Piracy Clause, Both-to-Blame Clause…etc.
More recently, BIMCO has expanded its' reach to ship finance introducing the SHIPTERM Form – a standard bilateral term sheet for ship financing.  The term sheet has the basic standard terms you would find in ship financing, and hence would suit small-medium sized enterprises that may not have the in-depth expertise in this sector.  SHIPTERM would cover simple financial transactions between a single lender and one or more affiliated borrowers for a number of vessels, and it is seen as a good starting point and/or as a checklist at the early negotiation stage.
SHIPTERM is a non-binding document subject to the borrower providing satisfactory documents and the lender obtaining credit committee approval.  The term sheet reflects the market practice in which the parties, mainly banks, do not intend to commit themselves to the financial transaction until, at least, all the security/covenants requirements are satisfied. However, the parties should always pay careful consideration to their correspondence, as the risk of SHIPTERM binding the parties may still exist in certain jurisdictions.
Since the principal aim was to provide ship-owners and banks with a simplified guideline concerning the essential parts of information, the term sheet would require some further amendments and supplementation. For instance, SHIPTERM was developed with the London market practice in mind, and it will require amendments to certain provisions should the parties intend to use it in different markets.
Although in its present form it is only intended for use in bilateral agreements, and thus not suitable for syndicated loans, BIMCO's Documentary Committee is undergoing research to develop a term sheet for the syndicated market, pending a decision to be made in the summer of 2017.
---
Cook Islands Deputy Registrars in Cyprus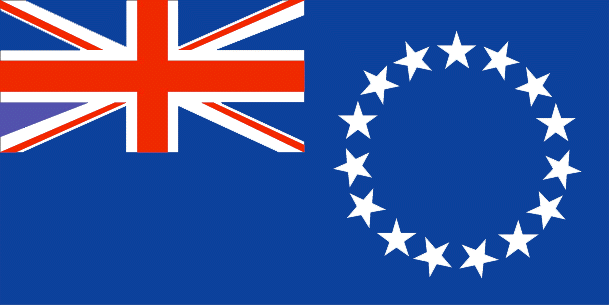 The Cook Islands' flag operates an open register for ships and yachts via a network of Deputy Registrars ('DRs') worldwide. As such, EMCO can assist with any queries relating to ship or yacht registration, change of ownership, mortgage registration etc.
Furthermore, the DRs may evaluate and process crew endorsement applications, applications relating to Wreck Removal Certificates and Bunker Convention Certificates since the Cook Islands is a State Party to both Conventions. It is also possible for the EMCO DRs to process such Wreck Removal and Bunker applications, on behalf of the Cook Islands, for vessels not registered in the Cook Islands and not registered in countries that are Parties to these Conventions (i.e. vessels registered in non-party States but which perform voyages to countries that are Parties to the Conventions must obtain certificates from a State Party, such the Cook Islands).